Delicious Raw Sprouted Chickpea Hummus by Plant-Based Cooking Guru Tracey Bennett
DELICIOUS RAW SPROUTED CHICKPEA HUMMUS
BY PLANT BASED COOKING GURU
TRACEY BENNETT
Makes two large cups of hummus
Takes 10 minutes to blend
Most of us know what hummus is, many of us often have some on the go in the fridge and from time to time, we may get a helping hand from the various healthy options out there. To take things to a whole new level, how about a raw, sprouted chickpea hummus infused with calcium?  

This raw, sprouted version is a highly nutritious and easily digested snack. I have played around and created my own version with the balance of flavours that I enjoy – love my lemons and garlic, but you tweak to your hearts content with your favourites!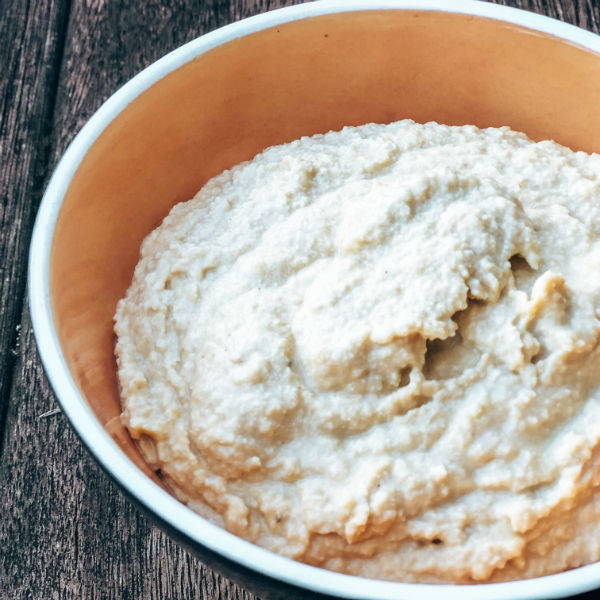 Raw Sprouted Chickpea Hummus Infused with VITUS Pure Ocean Sourced Calcium
INGREDIENTS:
•       2 cups of freshly sprouted chickpeas (made from I cup dried chickpeas)  
•       3 tsp. VITUS Pure Ocean Sourced Calcium
•       2 – 3 cloves garlic
•       2 Tbsp tahini                                                                      
•       1 tsp cumin seeds, ground
•       ¼ cup lemon juice (or juice of 3-4 lemons)                                          
•       1 - 2 Tbsp tamari                                                                              
•       4 Tbsp extra virgin olive oil
•       ½ tsp sea salt                                                                    
•       black pepper to taste
•       ¼ tsp paprika (optional)
CHEF'S HINT:

Due to the time it takes to sprout the chickpeas you need to plan ahead to make this recipe in order to have the sprouted chickpeas on hand.
SPROUTING CHICKPEAS:

Soak one cup of chickpeas in water overnight. Drain the next day and rinse them and leave upside down in sprouting jar with mesh lid. Rinse and drain twice a day for around 2 – 4 days until they have sprouted roughly 1 cm long tails. They are ready now to use for your hummus.
METHOD:
Follow instructions below for chickpea sprouts. Once they are ready follow directions 2-4.
Using your food processor and an S-blade, blend the raw sprouted chickpeas with a splash of water for two or three minutes.

Add all other ingredients and continue to blend to form a smooth paste. Add more water only if required to achieve your desired consistency.

Once at the desired consistency, add VITUS Pure Ocean Sourced Calcium. Give one final whir with the blender to mix through.

Taste and adjust lemon, salt and spices to your personal preference.

 
Enjoy as a dip with veggie sticks, natural rice crackers, sourdough bread or put a big dollop on top of your salad for lunch or dinner! If you are serving to guests as a starter, place in a serving dish and drizzle some extra virgin olive oil on top and then sprinkle with toasted sesame seeds. Scrumptious!